Is Crumbl Cashless? Unpacking the Myth!
Crumbl cookies have become a special dessert for many individuals. It's so special that they can't go a day without it. 
Just a quick stop at Crumbl, a few bucks, and you'll get delightful cookies to savor your tastebuds. 
But what if you need cookies worth only a few bucks? Can you pay with cash at Crumbl, or is Crumbl cashless?
Crumbl is not cashless. Although crumbl accepts payment via many online methods, they also accept cash. Crumbl will accept your cash, provided it is not larger than a $20 bill. However, you can also pay for your Crumbl cookies with physical cards and gift cards. They'll also accept payment from ApplePay, GooglePay, and SamsungPay. 
This article explores Crumbl's payment methods and highlights the acceptable ways to pay for your cookies.  
Can You Pay Cash at Crumbl?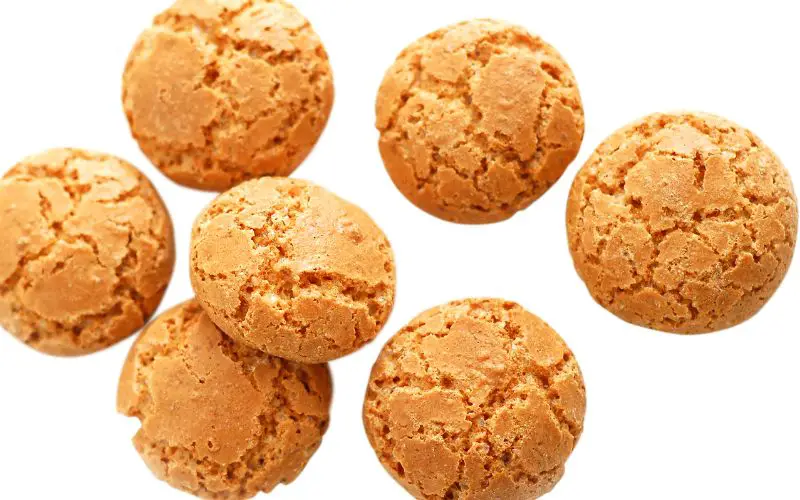 Yes, you can pay cash at Crumbl; all Crumbl stores accept cash payments from small bills.
Besides regular cash, you can also earn Crumbl Cash and use it for cookie purchases. 
You only need to participate in the Crumbl loyalty program, which allows you to earn "Crumbs." These crumbs (also known as loyalty points) are for making purchases. 
These points accumulate and are converted to Crumbl Cash. And if you save up enough of these, you can redeem them for free cookies.
With each purchase, you accumulate Crumbl Cash, which you can use for a free order of cookies on a subsequent visit. 
You need to ensure you are using the Crumbl app so they can track your rewards. 
You will receive one Crumb for every dollar spent at Crumbl using the Crumbl app. After accumulating a hundred Crumbs, you will receive $10 in Crumbl Cash.
Irrespective of where you live, a four-pack of cookies costs between $13 and $14, which means you can earn more free cookies.
The table below outlines some Crumbl cookie packages and their respective prices.
| Package | Price  |
| --- | --- |
| Solo pack  | $3.98 |
| 4 pack  | $13.18 |
| 6 pack | $19.58 |
| 12 pack c | $34.08 |
How Can You Pay Cashless at Crumbl?
There are several ways you can pay cashless at Crumbl. Most prefer using this method because they are super fast and seamless.
Below are verified ways you can pay cashless at Crumbl:
#1. Ordering From Crumbl's Website and App
Crumbl has a website and an application where you can place an order and pay for them. 
Irrespective of the device you use, you can pay cashless through this means and have it delivered to your home. 
You can order them quickly and conveniently via their website or by downloading their app, which is compatible with mobile devices running either iOS or Android.
On the Crumbl website or app, you can pick from their various varieties and place your order. 
You should also know that Crumbl updates its menu every week, ensuring you will never run out of exciting new options to explore. 
If you prefer, you can also pick up your Crumbl at a designated location or have your cookies delivered to you.
Most users of the Crumbl website and app have given reviews about their easy-to-use features; you must try them out.
On visiting the website/app, you will be prompted to select the Crumbl you desire into a cart where you get to see detailed information about your preference.
Then, you'll provide your delivery or pickup information and payment details during this process.
You can include a surprise note with your Crumbl purchase if you are ordering them as a present for a friend or relative. 
Crumbl makes it easy to choose the perfect present for every event, whether a birthday, a holiday, or something else.
Overall, the Crumbl online purchasing and delivery experience is hassle-free and convenient.
It will only take a few clicks, and your Crumbl will be brought to you, so get started!
#2. Contactless Payment With ApplePay
ApplePay is also a perfect and straightforward option to pay cashless for your Crumbl. 
You can finish your transaction with just a few clicks on your iPhone or iPad, eliminating the need to go through your wallet for cash or credit cards. 
Below is a step-by-step procedure for using ApplePay:
Launch the Crumbl app on your iOS device, an iPhone, or an iPad.
Go through the menu and add your desired products to your shopping cart.
Choose the "Apple Pay" option from the menu when you can pay for your items.
Check that your shipment address and payment details are correct.
To verify your identity and complete the transaction, place your finger on the Touch ID sensor or double-click the side button.
Wait for the confirmation message to appear.
That wraps it up! After processing your order, you only have to relax as you anticipate the delivery of your delicious Crumbl.
#3. Pros of ApplePay
ApplePay is a seamless payment method widely used across e-commerce. Below are some reasons why it is popular:  
#1. Integrated Safety and Security Measures
With ApplePay, your financial transactions are protected by many built-in safety protections. 
For instance, you must create a password on your iPhone, and for other security measures, you can use either Face or Touch ID for authentication. 
To further protect the confidentiality of your card information, ApplePay uses a process called tokenization. 
These measures ensure that Apple won't have access to your card number on your device or their system.
#2. Protection Against Fraud 
ApplePay also takes it upon itself to protect your financial transactions from fraudulent activity. 
If there is any activity on your account that seems to be suspicious, you will be alerted right away, and your card will be temporarily disabled. 
You can also utilize the Find My app to find your device if stolen, and you can remotely delete any credit card information if it becomes essential.
Regarding making payments at Crumbl, the Apple Pay option is reliable and safe. 
#4. Cons of Using ApplePay
Despite ApplePay's efficiency, some negatives still exist in their service. 
To begin, not everyone has an iPhone or an Apple Watch; thus, individuals without these devices won't be able to use this payment method. 
That is because Apple Pay is only compatible with iPhones and Apple Watches. 
In addition, for users to be able to make payments, they are required to input their personal information into their smartphones, even though the service is safe.
Users who prioritize protecting their privacy and safety more than convenience can find this an issue.
Customers who visit any Crumbl store will find that Apple Pay is accepted as a payment method, but they can also pay with cash or credit/debit cards if they choose. 
This guarantees that all customers have access to the same recipe regardless of the payment mode.
Can You Pay With Gift Cards at Crumbl?
Yes, you can pay with Gift Cards at Crumbl. As stated earlier, you can use your ApplePay, GooglePay, and other gift cards to purchase.
You can make your transactions in-store or in-app without cash or credit cards, making the transactions quicker and safer.
The good news for Android users is that they accept GooglePay, declared as of May 4, 2023. 
In addition, Crumbl Cookies is always up to date with the most recent developments in technology, which makes it simple for clients to pay for their purchases. 
Crumbl also welcomes contactless payments made with gift cards like Samsung Pay and their standard cash and credit card transactions.
That means you can pay for your orders in-app or in-store using any Samsung device compatible with the Crumbl service.
When you are ready to make a payment at Crumbl, all you need to do is inform the cashier of the mode of payment you would like to use. 
If you use a contactless payment method, you must bring your device to the payment terminal to complete the transaction.
Add your credit or debit card to your Apple Wallet and bring it to Crumbl Cookies to use Apple Pay. 
When you are ready to pay, use a Touch ID or Face ID to confirm the transaction on your device. It's as simple as that!
In general, Crumbl Cookies provides several payment alternatives to make your experience as hassle-free and pleasurable as possible. 
You can be certain that your transaction will be done promptly and safely, regardless of your choice.
In addition, you can accumulate loyalty crumbs, which can be for free cookies, including one on your birthday.
Apple Pay is your best choice if you want a quick, easy, and safe payment method for your Crumbl Cookies. You cannot go wrong with this payment option. 
With this way of payment, you won't have to worry about bringing along cash or credit cards, so you can relax and enjoy your favorite sweets.
.