Can You Order Pizza Hut in Advance? (Explained)
Pizza Hut is a fast food restaurant famous for delivering orders within a short period. You can make orders and get them delivered at your convenience.
Most food delivery services encourage making orders within an hour of delivery time. However, some situations may require making an order earlier.
Ordering in advance is not common, so it is customary to wonder if Pizza Hut offers this service. Well, you should read this article thoroughly to find out.
You can order pizza hut in advance. The system allows you to order one hour or two days ahead of your desired delivery time. In addition, you can adjust the delivery time and date before checking out. After placing your order, you will get a confirmation message immediately. You will also get a reminder notification on the scheduled date.
In this article, I will explain how you can order from Pizza Hut in advance if it is possible to change the delivery time, and how long it takes for pizza from Pizza Hut to get delivered.
By the end, you'll know whether Pizza Hut has the 30-minute rule.
Can I Order From Pizza Hut in Advance?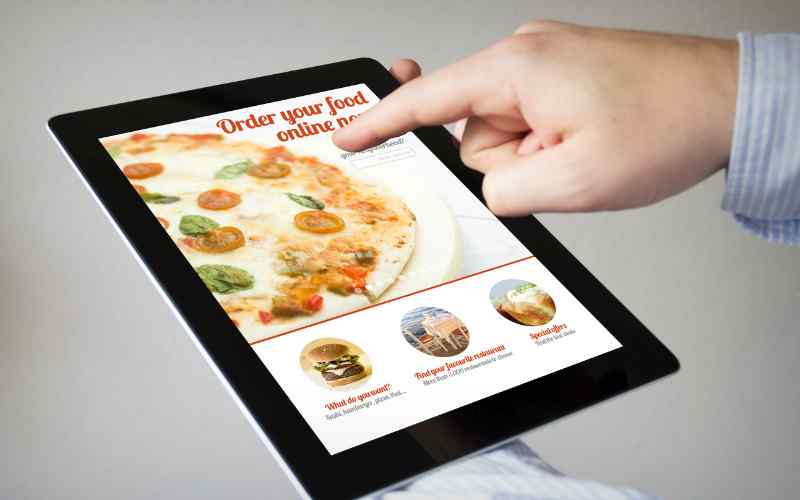 Yes, you can order from Pizza Hut in advance. You can schedule the order hours or days ahead and get your delivery on the scheduled date.
Although the default delivery time setting is "as soon as possible," there is a way to adjust the time and date at checkout. 
The service allows you to order in advance from am until closing time. To adjust the delivery time and date, you must place an order by phone or online. 
Then, you can get it delivered an hour to two days from the order time.
Before completing your order, you need to click the "time" selector located at the top of the page on your display screen. You can change your delivery time from there.
Once you place an order in advance, you will get a confirmation as soon as you complete the order. You will also get a reminder on the due date to inform you of its delivery status.
However, placing an order ahead doesn't mean that Pizza Hut will prepare it beforehand. The system works by organizing your order and delivering it at the scheduled time.
The delivery comes in fresh and hot as expected; it also gets to you at the right time. So you don't have to worry about how the order turns out.
Can I Change the Delivery Time in Pizza Hut?
Thanks to the system's flexibility, you can change the delivery time in Pizza Hut. You can do this before checking out your order.
The "time" option at the top of the page allows you to change the delivery time. The order will get delivered at the new scheduled time.
However, you can't change or cancel the delivery time once you complete an online order. You can't adjust this online or offline through a phone call.
So, if you don't change the delivery time before checking out, you can't adjust it again. Instead, the order will arrive at the time you set while placing your order.
On the other hand, you can change the delivery time for offline orders. You only need to place another phone call to customer care to adjust it.
However, you can't change the delivery time if your order is on its way or the restaurant has already prepared it.
When you ask to change the delivery time, the system will confirm the delivery status and tell you if you can change it.
Once the order is ready, or on its way to you, you must accept it. Also, you can only return a delivered food order to the restaurant with a valid reason.
So, it is best to always ensure your order and delivery time before placing an order. Pizza Hut won't be responsible for any error from your side.
How Long Does It Take for a Pizza Hut Pizza to Be Delivered?
The delivery duration depends on your location and other factors like traffic conditions, festive period, holiday period, weather conditions, and high demand at delivery time.
Pizza Hut pizza usually reaches its destination in about 40 to 45 minutes. This time frame applies for deliveries that experience no issues.
However, the delivery will take longer if there is a heavy traffic jam. At the same time, high demand means the delivery service has a lot to deal with.
They have to get everyone's order to its destination, and you are in a virtual queue. So you have to wait your turn for your order to arrive.
Furthermore, poor weather conditions may prevent the order from getting to you at the right time. Finally, the weather can prevent the delivery service from leaving the restaurant.
The delivery vehicle may also get stuck or experience mechanical issues that make your order take longer.
The delivery time is not specifically due to these factors. Although, there is a way to calculate the exact delivery time and duration.
You can calculate the distance from the restaurant to your location and consider the order time, traffic situation, and road conditions.
You must also know that rush hour delivery will require more time because of high demand.
Does Pizza Hut Have the 30-minute Rule?
Pizza Hut has a 30-minute rule. However, some conditions are attached to this policy to ensure smooth operations and understanding.
The policy doesn't guarantee free pizza if your order arrives late, but you get a free pizza voucher. Sometimes, you can get a free pizza, depending on the situation.
This policy primarily applies when your order is over 40 minutes late. After that, you can contact customer service by email or phone to ask for your voucher.
In addition, this policy doesn't apply to bulk orders. Bulk order involves four or more pizzas at once.
Therefore, if you placed a bulk order and the delivery is late, you are not eligible for the 30 minutes policy.  
At the same time, the policy is valid till the first barrier point, such as reception and security posts. 
Additionally, this policy is invalid on public holidays, new year's eve, Wednesdays, religious festivals, and orders with the 50% OFF offer.
Days like this always have high demands, and getting a late delivery is inevitable. Therefore, the restaurant will lose a lot if the policy is valid.
Pizza Hut reserves the right to withdraw this policy without informing the public. In addition, the restaurant temporarily withdraws the policy due to some conditions.
When the operating condition isn't convenient, the delivery will take longer. So, the restaurant informs you ahead of time when taking your order.
Finally, It is essential to know that this policy is valid for home delivery only. 
Although the 30-minute policy creates an advantage for the consumer, some disadvantages make food delivery services withdraw it.
The table below outlines the pros and cons of the 30-minute rule for delivery from Pizza Hut.
| Pros | Cons |
| --- | --- |
| It boosts customer engagement. | It leads to loss when it is excessive. |
| It helps the restaurant in healthy competition. | It puts pressure on the staff and delivery service. |
| It promotes reliability and adequacy. | Some customers need help understanding the policy. |
| | It creates disagreement sometimes. |