What Does Ooni Koda Come With? (Explained) 2022
Last updated on September 11th, 2023 at 02:12 pm
It was once said that your pizza is as good as your pizza oven besides your baking skills.
At this juncture, the Ooni Koda Pizza Oven comes in, as it boasts of being one of the finest ovens out there.
However, if you want to get one and you're wondering if it comes with a complete set of pizza-making accessories, this article is a must-read.
So, what does the Ooni Koda come with?
The box for Ooni Pizza Oven comes with different components, which you ought to assemble to form the pizza oven. Besides the pizza oven, there are other Ooni pizza oven box components. These include the oven door, the gas regulator, which comes along with a hose, and the cordierite stone baking board.
What Does The OONI Koda 16 Come With?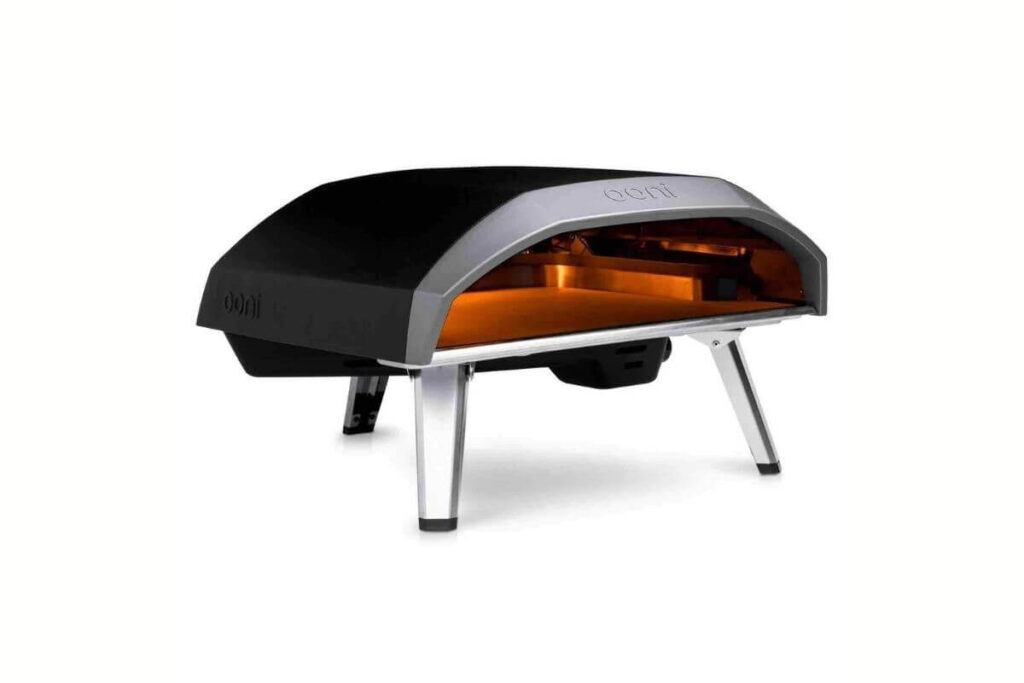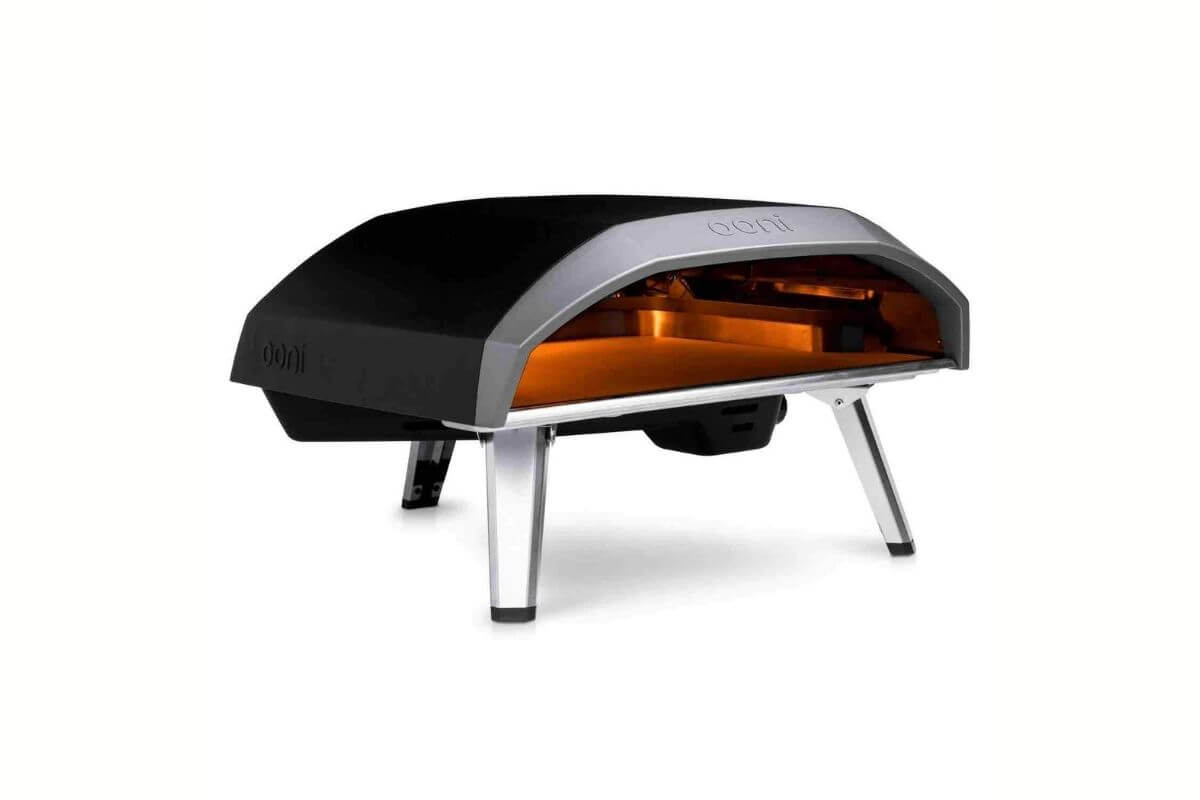 The Ooni Koda16 is the 2020 upgrade to the Ooni Koda 12, released in 2019.
The Ooni Koda 16 comes with: a pizza oven body with foldable legs, the Cordierite Stone Pizza baking board, a Gas regulator you connect to the propane tank, and an extendable match holder.
The 37 mBar type comes equipped and attached to a 27mm clip-on style regulator, whereas the 50 mBar variant is attached to a DE G2-R5F Propane Regulator.
In addition to the components mentioned earlier, there is also the fuel tray, fuel keeper, and a detachable two-part stainless steel chimney.
All the parts mentioned above carry out different functions for the complete baking of the pizzas you desire.
Equally important but not yet mentioned in the user manual.
With this, you can set up your Ooni pizza oven from scratch, even if you've never set up one before.
It guides you on how to set up the stove.
If by chance, you discover that any one of the components is absent, I suggest that you return it to prevent any complications.
That being said, I recommend that you pick the best quality Ooni pizza oven because they tend to be more durable.
What Does The Ooni Koda 12 Come With?
The Ooni Koda 12 Pizza Oven is the smaller Ooni Koda 16 Pizza Oven model.
This model comes with an Ooni Koda 12 pizza oven body and foldable legs, a Cordierite stone baking, board, and a gas regulator with a hose to attach to the propane tank.
It also has a fuel tray, a fuel keeper, and a detachable steel chimney.
Does Ooni Koda Come With A Peel?
A Peel is a great piece of equipment for a pizza oven.
Its importance cannot be overemphasized because this shovel-like tool comes in handy as you're cooking at extremely high temperatures of about 500°C(932°F).
But sadly, Ooni Koda does not come with one.
As a result, you have to purchase it differently from your Ooni Koda pizza oven. It would be best to purchase the wooden Peel and not the metallic type.
The wooden peel does not heat up. Consequently, you won't get your hands burnt, a common risk with the metallic type, which conducts heat, unlike the wooden type.
For the Ooni Koda pizza oven, I recommend the Eppicotispai Wooden Launch 12″ Peel. Besides being lightweight, it is also tremendously easy to use.
Remember to sprinkle flour, milled wheat bran, or cornmeal to allow the dough ball or pizza to easily slide off and onto them. You can also use Semolina to fill this need.
The Eppicotispai Wooden Launch Peel comes in three different sizes, so you have different options to select from to suit your taste.
Furthermore, if you prefer to bring your pizza outside before turning, the Ooni Perforated 12″ Pizza Peel is perfect.
The semolina or flour drops from the pizza base through the perforations as you turn the pizza.
Another peel I would recommend is the 7″ Goney Turning Pizza Peel. You can use it to bake a pizza up to the 12″ size in the Ooni Koda 12 Pizza Oven.
Also, the Ooni Classic Peel is an incredible peel for beginners who are new to turning pizzas.
You can use it to begin, and you don't even need to turn the pizza dough ball inside the oven when using it.
The more you practice turning pizza, the better you get at it.
For the Ooni Koda 16 Pizza Oven, there are also some good peel options on Amazon you can purchase.
You can buy the Eppicotispai Wooden Launch 15″ Peel and even the Ooni 12″ Perforated Pizza Peel.
However, the one used mostly for Ooni Koda 16 is the size 14″ peel because it's bigger.
Does Ooni Koda Come With A Regulator?
Ooni Koda usually comes with a regulator, but its type depends on your purchase model and your living region.
In other words, parts utilize different gas bottles. Therefore, the bottles should have specific connections or regulators.
Thus, the regulators provided in all Ooni Pizza oven boxes are usually specific to regions.
The regulators are usually categorized into different classes based on the millibar(mBar) of pressure they release during usage.
The Ooni gas products usually come with 28mBar, 30mBar, 37mBar, and 50mBar regulators.
It's also important to point out that besides regulating various mBar pressures, regulators are of different sizes and shapes.
Therefore, not all 50mBar or 37mBar regulators are the same, and neither are the others as well.
When ordering any gas products, you should ensure that you choose the model compatible with the region where you intend to use the product.
As an illustration, for people in the United States, Canada, New Zealand, and Australia, the 28mBar type usually contains the Ooni Pizza Oven product. Additionally, it comes fully assembled.
Consequently, changing the regulator won't make an oven function in a region where it wasn't designed to be used.
To illustrate, using a UK regulator on a US Ooni Koda model won't make this model appropriate for use in the UK.
To know what kind of regulator you'll need, you'll need to know the mBar pressure that's most common in your region and the fitting that's commonest on the gas bottles in your region.
Importantly, the 30mBar Ooni gas products do not come with regulators because the range for the 30mBar regulators is quite big.
So the manufacturers decided the better decision is to allow users to select the most appropriate regulator.
This way, they can it with the tanks available. Additionally, it comes with a threaded barb.
What Size Is The Ooni Regulator?
The Ooni regulator comes in different sizes depending on the millibar of pressure class it falls under.

The various classes and sizes include the 28mBar, the 30mBar, the 50mBar, among others.
Let's look at these regulators below.
#1. The 28mBar
 Hose Outlet: ⅝" UNF – 18 hose nozzle threaded terminal, which is supplied fully assembled.
Hose length: 0.92m hose.
Bottle Regulator: 2.8kpa(11 Winch) Propane regulator.
#2. The 30mBar
Terminal outlet: ¼" Left-handed
Barb outlet: 8-10mm diameter.
#3. 37mBar
Hose: 1.2m
Bottle Regulator: 37mBar Propane Regulator
Regulator inlet: 27mm diameter
#4. 50mBar
Hose: 0.9m Hose
Bottle regulator: 50mBar Propane Regulator
Regulator inlet: 21.8 x 1/14″ Left-handed female thread
Where Are Ooni Koda Pizza Ovens Made?    
Ooni is a company that specializes in making outdoor pizza ovens and is based in Edinburgh, Scotland.
Although the ovens are made in China, the pizza ovens are designed in Scotland.
Conclusion
For all lovers of pizza out there who fancy having their pizzas home-made, the Ooni Koda Pizza Oven is the go-to guy.
Besides boasting sleek, foldable legs, it also comes with a propane gas tank and a regulator.
One downside though is that it doesn't come with a peel, but you can always buy it so that you can have a complete set of pizza baking equipment.