Can I Use Charcoal In My OONI? (Explained) 2022
Last updated on September 11th, 2023 at 02:11 pm
Ooni (previously called uuni) is well known for producing outdoor pizza ovens. So, whether you are hard-core about wood flavor or appreciate the convenience of a gas oven, ooni has everything for you.
Furthermore, if you own an ooni wood-fired oven (ooni Fyra), you may wonder if you can use charcoal for cooking your pizzas and taste a different flavor with charcoal. But is it possible?
Ooni Karu and ooni pro are multifuel ovens compatible with wood, charcoal, and gas(with an optional burner). Unfortunately, ooni fyra doesn't work with charcoal or other fuel sources. Ooni fyra is a wood-fired outdoor pizza oven designed to work only with wood.
Can you use charcoal in OONI FYRA?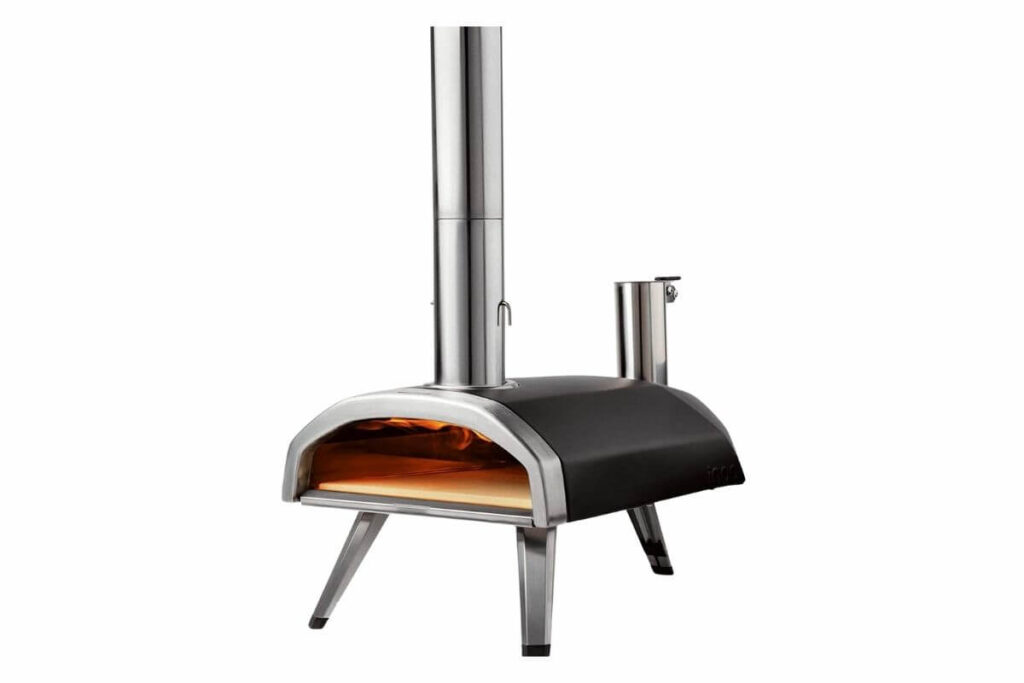 Ooni does manufacture wood-fired, gas, and multi-fuel portable pizza ovens. Furthermore, ooni does have 6 different types of pizza ovens.
However, Ooni Fyra12 is the tiniest model as compared to others. Ooni Karu, ooni pro, works with multi-fuel, and ooni Koda is compatible with gas.
So, ooni fyra is the only one that works with wood-fired. But Unfortunately, ooni fyra doesn't work with charcoal or any other fuel source, as it is designed to only work with wood.
In which ooni pizza oven can you use charcoal?
Ooni has six different models, and fuel varies from model to model. For example, Ooni fyra is a wood-fired oven, ooni Koda is compatible with gas.
Ooni Karu (12-16) and ooni Pro are multifuel outdoor pizza ovens and are compatible with charcoal.
Let me explain both of them one by one:
Ooni Karu 12 and 16
Ooni Karu (12-16) is fueled with real wood and charcoal. Ooni Karu cooks amazing and authentic stone-baked, wood-fired pizza in just 60 seconds in outdoor space.
Furthermore, as ooni Karu is a multi-fuel oven, it is compatible with wood, charcoal, and propane gas.
Moreover, You can switch from wood, charcoal to gas anytime you want; all you need is an ooni gas burner attachment to extend your fuel option.
Ooni Karu delivers a powerful searing flame because its custom fuel tray is designed to maximize airflow.
You can load it up with charcoal, wood,  and you don't need to worry about excess ash to clean.
Ooni Pro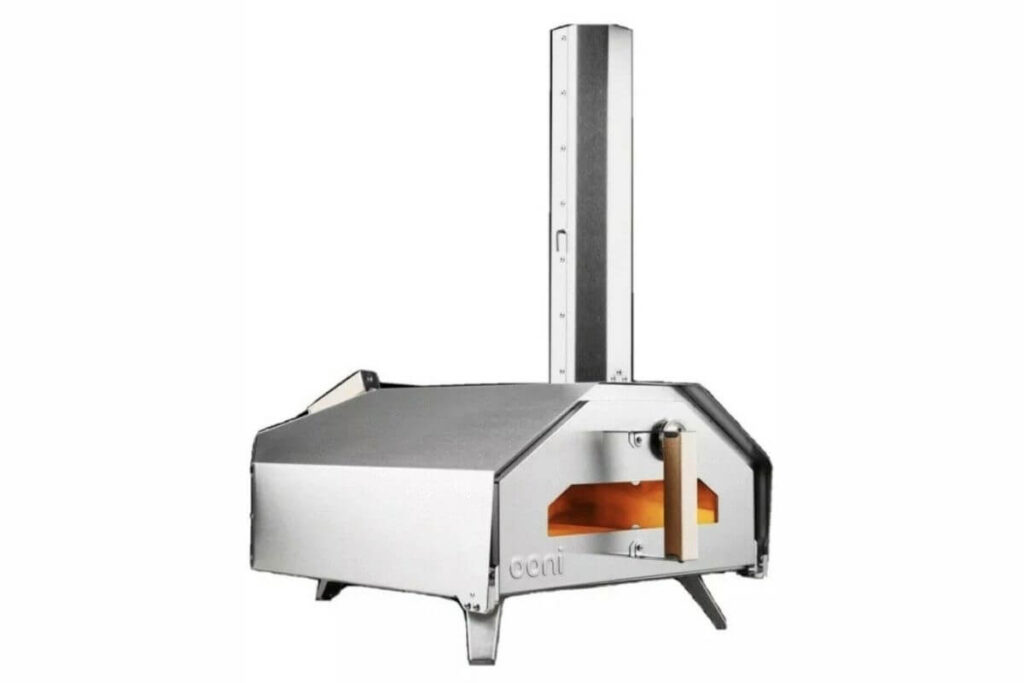 Ooni Pro is a multifuel pizza oven for maximum cooking versatility, works with wood, charcoal, and propane gas (with optional adapter).
Moreover, as you have found by now, that ooni pro is a multifuel oven, so It would also be good to mention its fuel consumption.
Ooni pro16 consumes 1.04lb/hr(450-500Gram) gas and 5lbs of fuel for cooking up to 10 pizzas.
However, who would care about fuel consumption when you love having wood flavor smokey pizzas.
What type of charcoal for ooni?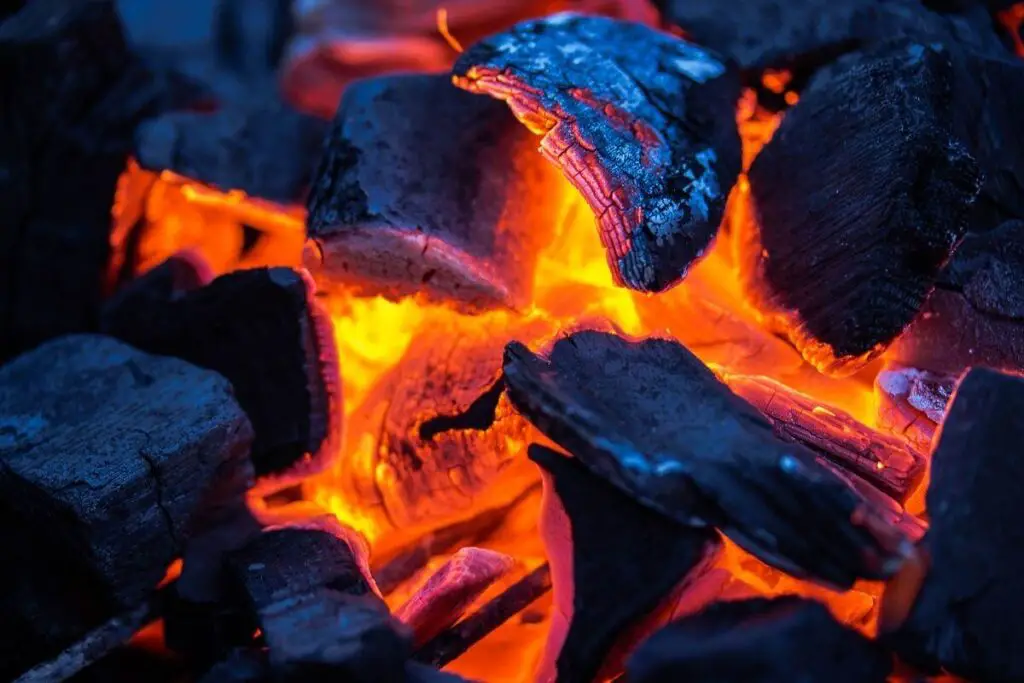 There are different types of charcoal available in the market, some are old, and some are new to the industry.
Type of charcoal:
Charcoal Briquettes.
Coconut Shell Charcoal.
Lump Charcoal.
Hardwood Briquettes.
Binchotan.
However, Lump charcoal is most popular, followed by Briquettes and Hardwood briquettes.
Furthermore, lump charcoal is an easy choice for low and slow cooking, and it offers a wide range of temperatures.
Will charcoal give high temperature?
Charcoal burns hotter than gas, and it can build temperature as they ignite. Moreover, charcoal can reach 500–1200 degrees Fahrenheit.
However, if you don't reach your desired temperature, you can add more fuel as needed.
How do you use OONI with charcoal?
So, finally, we made it through, and now it's time to start cooking delicious Smokey pizzas but wait, first, let's go through all the pre-check before starting a fire in the oven.
Pre Checks:
First thing first, make sure to check that the ooni oven is ready to fired up.
Remove the chimney cap, open the chimney and ceiling vents.
Put the door that you would like to use.
Remove the hatch and place charcoal layer in the wood/charcoal burner.
Let's fire up the oven now:
To start a fire in the oven you can use fire starters or gas blowtorch.
Add more fuel when you have a nice burn going.
Let the oven preheat for 20-30 minutes but don't forget to replace the hatch.
Add more fuel if needed but adding too much at once can smoother the flame. (so, keep that in mind).
So, after following all the steps given above, the ooni oven will be ready to start cooking pizza.
You can watch this video as well.