Did Starbucks Discontinue Refresher Packets? (Must Know)
Last updated on October 26th, 2022 at 05:19 pm
Refreshers are a great way to keep your fizzy drinks super chilled while keeping them carbonated, despite the popularity of Starbucks refreshers during the summer months. 
Starbucks had to stop production because of supply problems and production diversity.
Yes, Starbucks discontinued some of its refresher packets. Some of these include Very Berry Hibiscus Refresher, Valencia Orange Refresher, and O.G. Cool Lime, among others. Starbucks discontinued these refresher packets for the introduction of new iconic flavors. Also, due to Starbucks' shortages and supply-chain issues.
Why Is Starbucks Out of Refreshers?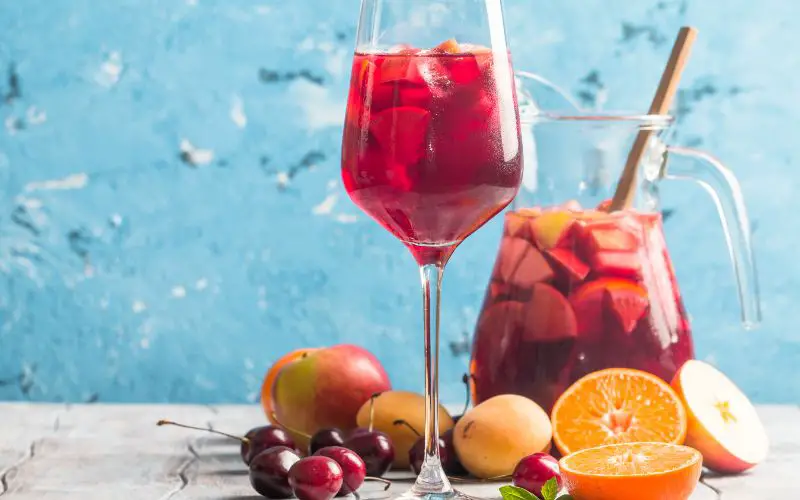 Due to demand and supply relations, Starbucks decided to take out flavors that were in less demand and give a higher output to the high-demand ones. 
This problem made certain flavors available in some stores but not others. This act put some fan-favorite flavors out of the market. 
Also, some refresher flavors are out due to temporary supply shortages of some Starbucks products.
Since the introduction of refresher packets, there has been a significant increase in the production and sale of refresher packets. 
It led to constantly evolving new flavors and improvement of these refreshers.
Due to the lucrativeness of the tasty, juicy drink business, Several competitors have emerged. 
We've all tended to shift to Starbucks refreshers due to their flavors and natural tastes. Especially given the use of fruits and their low-calorie nature. 
Workers, who also want a break from coffee or caffeinated products, now drink refreshers.
So when Starbucks stopped some of these refreshers' flavors, it caused a great uproar.  
Customers went into stores without getting their choice flavors again.
Certain sources also report that refreshers are out because of the complaints about the health effects. 
The complaints are caused by excessive intake of flavors that contain a high sugar level. So, Starbucks discontinued such flavors to keep its customers well. 
Also, some customers filed a lawsuit against Starbucks due to its 'refresher' fruit drinks missing key ingredients.
The key ingredients are the fruit flavors. Even though Starbucks discontinued some refreshers, they want to bring in new flavors. 
For example, the popular Very Berry Hibiscus Refresher will return to the market when supplies are restocked. 
That will make up for the discontinued ones, so they can continue to give their customers the best of their products.
What Refresher Packets Did Starbucks Discontinue?
Production of The chai latte has stopped as the supply chain for the products used in creating it has dwindled.
So you won't find a chai latte on the menu of your local Starbucks shop.
Starbucks stopped producing The Valencia Orange Refresher (under the cozy holiday drinks). 
The iced beverage formation contained natural fruit juice flavors with orange peel, cardamom, jasmine, and apricot, plus green coffee extract for a caffeine boost. 
It was popular and one of the most liked refreshers, and many were upset when in 2015, production stopped.
The Chantico stopped in 2016. Chantico is a derivative of a fantastic French beverage. 
The Chantico consists of melted chocolate, which gives that smooth feeling in the mouth when sipped. 
According to Starbucks spokesman Alan Hilowitz, "It was something that customers did like, but they wanted to be able to do something else with it." 
Thus, it was discontinued for something that the customers would like better.
A hampered supply of strawberries, blackberries, peaches, guava, and mango has caused the Mango Dragon fruit Refresher to come out in a new way. 
You won't be getting that same fruity flavor wherever you see it, as supplies are short.
The White Chocolate Mocha, the Eggnog Latte, the Unicorn Frappuccino, the Cinnamon Dolce, the Berry Sangria Tea, Kiwi Refreshers, Very Berry Hibiscus, and Dark Roast coffee production stopped.
Not only are refresher packets affected, but accessories such as cups, lids, straws, and trays reportedly have shortages. 
Starbucks hopes to bounce back from these shortages, as they do not know when they will resolve them.
| Discontinued Starbucks Refresher and Drinks  | Year of Introduction  | Year of Discontinuation |
| --- | --- | --- |
| Valencia Orange Refresher | 2013 | 2015 |
| Serious Strawberry Frappuccino | 2018 | 2020 |
| Juniper Latte | 2018 | 2019 |
| Toasted Coconut Cold Brew | 2017 | 2020 |
| Nitro Freddo | 2017 | 2019 |
| Cool Lime Refresher | 2012 | 2021 |
| Teavana Youthberry White Tea Granita | 2016 | 2017 |
| Teavana Shaken Mango Black Tea Lemonade | 2015 | 2019 |
| Holiday Spice Flat White | 2018 | 2021 |
| Citrus Green Tea Latte | 2007 | 2018 |
| Strawberry Shortcake Frappuccino | 2015 | 2020 |
| Very Berry Hibiscus Refresher  | 2016 | 2021 |
Are the Refreshers at Starbucks Seasonal?
Buyers tend to like the excitement created by introducing a new flavor. Even though they might not like it eventually, they will always want to check it out. 
It led to the introduction of several new refreshers under the summer-inspired refreshers. 
Starbucks has summer-inspired refreshers and day-to-day refreshers, each available for its purpose. 
The Starbucks summer refreshers got introduced, bringing a new wave as buyers were basking in that tropical taste and vibe from the summer refreshers. 
The summer refreshers are not only produced during summer but whenever the taste gives brightness, even adapting to different weather conditions.
Starbucks Refreshers contains several themes and flavors and is poised to have the best condition to soothe buyers.
Starbucks introduced the Pineapple Passion fruit refresher beverage. 
It features that sweet pineapple flavor and the aftertaste's crispiness—a top pick for party people & beachgoers alike.
Also included is the Paradise Drink Starbucks Refreshers beverage. This refresher is top-notch as it brings that summer vibe to the mouth. 
A willful, bright, vibrant, and happy blend of flavors gives you that moment of pleasure and freedom.
Along with the two new refreshers, Starbucks introduced two new dishes that, to be fair, pair well with the beverages: chicken, egg sandwiches, and cake pops. 
They also introduced Summer-themed accessories with pop colors.
Sipping that cold, highly flavored refresher beverage in a newly themed cup, along with your choice of food or snack, gets you in the mood for whatever the season brings. 
Starbucks refresher beverages are suited for every season, ranging from the cold to the hot.
What Refreshers Are Available at Starbucks?
As a non-coffee drinker who wants that low-calorie beverage and decides to get a Starbucks Refresher, you might want to know the best refresher to purchase to soothe your taste.
There are three types of Refreshers: 
the Refresher with lemonade, and 
the Starbucks Refreshers with coconut milk.
#1. Dragon Drink Starbucks Refresher Beverage. 
It comes in pinkish hues – A tropical-inspired pick-me-up—crafted with mango and dragon fruit flavors. 
It is blended with creamy coconut milk and ice—to form a refreshing and surprising autumn delight.
#2. Mango DragonFruit Starbucks Refresher Beverage (with or without lemonade) 
A tropical-inspired pick-me-up—crafted with a refreshing combination of sweet mango and dragonfruit flavors and hand-shaken with ice, plus a scoop of real diced dragonfruit.
#3. Paradise Drink Starbucks Refresher Beverage 
Tropical flavors of pineapple, passion fruit, diced pineapple, and creamy coconut milk create a delicious island escape.
#4. Strawberry Açaí Lemonade Starbucks Refresher Beverage 
Sweet strawberry flavors accented by passion fruit and açai notes, shaken with ice and real strawberry pieces—a welcoming sweet spot of refreshment.
#5. Pineapple PassionFruit Starbucks Refresher Beverage (with or without lemonade) 
Tropical flavors of pineapple and passionfruit mix with diced pineapple to create an island escape–oh so refreshing.
#6. Pink Drink Starbucks Refresher Beverage,
A crisp combination of mango and passion fruit creates the smoothest, tastiest drink you'll ever taste, no matter what the season. 
Other secret menu-based refreshers also exist; you can buy them at your local Starbucks shop.
Final Thoughts
Discontinuing some Starbucks refreshers might have brought discomfort to some people.
But, it shows the ability of Starbucks to notice the change and adapt to what will soothe its customers. 
The presence of different variations in flavor also helps bring out the uniqueness of each taste. 
And with the over 52 freshener packages still available, you will surely find one perfect for you.