2 Ways To Scan Peace Tea! (How To, Tips & More)
Coca-cola has made a way to give back to its customers using a few of its products. Luckily, Peace Tea is one such product.
You can earn unique and exciting rewards, discounts, and experiences by scanning the sip and scan icon or the product codes. 
There have been complaints of not being able to redeem these rewards or experiences.
That's because you don't know how to scan the product or didn't scan them altogether.
You can scan the sip, icon, or product code in two ways. To scan the product, open up coke.com on your phone's web browser (Android or IOS) or use the Coke mobile app to scan. No matter the channel you intend to use, ensure you already have a Coca-Cola account.
You will learn a step-by-step method of scanning using different channels and what you will gain by scanning the product. Below are two ways to scan;
Use Your Phone's Web Browser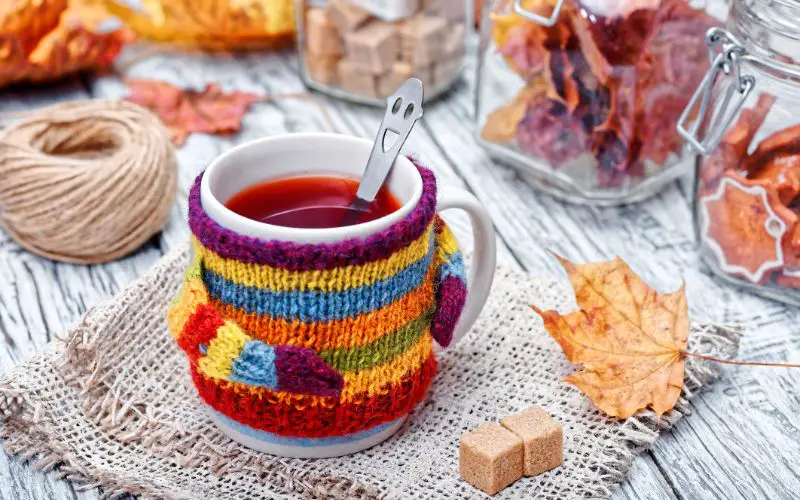 You can scan the sip and code using your Android or IOS phone.
Follow the steps below;
Visit Coke.com on any web browser on your phone.
Tap on the sip and scan icon on the screen.
If you are using an android phone, focus and hold the camera firm on the coca cola icon. The phone will automatically capture the icon and take you to your reward.
If you are using an IOS phone, tap on Taking a photo. Capture a clear photo and tap on use photo. Your phone will scan through and take you to your reward.
Use Coke Mobile App 
Download the app if you don't already have one.
Login to your coca cola account on the app.
Tap the bottle icon on the base of the right of the home screen to see the recent rewards and experiences.
Focus and center the sip and scan icon in your camera. The camera automatically scans and takes you for your reward.
Using the sip and scan for eligibility, select offer and tap on the SCAN NOW button to scan.
What Does Scanning Peace Tea Do?
Scanning the Peace Tea sip and scan icon or product code will earn you exciting and refreshing rewards and offers.
Each Peace Tea product you scan allows you the freedom to partake in offers like sweepstakes, entries, free drinks, etc.
But you need to open a Coca-Cola company account to save and redeem any reward or offer you are given. 
Always ensure your coca-cola account is logged in and functioning well before you scan any peace tea products.
Scanning the sip and scan icon is different from the product code. Each scan has a different offer that accompanies it. 
Scanning the sip and scan icon gives you an exciting experience while scanning the product codes earns you refreshing rewards.
#1. Sweepstakes 
Coca-Cola has many sweepstakes sponsored by Coca-Cola in different regions of the world. 
Coke studio instant win sweepstakes, Coca-Cola real magic instant win games, and sweepstakes Coca-Cola happy hour instant win games.
For example, Coke studio instant wins and sweepstakes are eligible to legal residents of the 50 United States ( or district of Columbia) who are 18 years and older. 
The promotion has ended for this year. It began on May 23, 2022, at 12 pm ET (Eastern Time) and ended on August 31, 2022, at 12:59 pm ET (Eastern time). 
It contained seven entry programs, as seen below;
| Sweepstakes  | Start Date (12:00 pm ET) | End Date (11:59 pm ET) | Approximate Draw Dates (12:00 pm ET) |
| --- | --- | --- | --- |
| Halsey meet and greet  | May 23, 2022. | June 9, 2022. | June 10, 2022. |
| Six flags sweep  | May 23, 2022. | June 23, 2022. | June 23, 2022. |
| Khalid signed album  | May 23, 2022. | July 7, 2022. | July 8, 2022. |
| The Kid LAROI meet and greet  | May 23, 2022. | July 21, 2022. | July 22, 2022. |
| Bia meet and greet  | May 23, 2022. | August 4, 2022. | August 5, 2022. |
| Khalid's virtual meet and greet  | May 23, 2022. | August 18, 2022. | August 19, 2022. |
| Grand Prize: 2023 festival experience. | May 23, 2022. | August 31, 2022. | September 1, 2022. |
2022 coke studio instant wins and sweepstakes (coca cola.com)
#2. Coca-Cola Give Programs
The Coca-Cola Give program allows you to donate to help local schools or charities like the American red cross, boys and girls clubs, America National park Foundation, Saint Jude, etc. 
Each code you enter helps you donate between $0.05 and $0.38 to any school or charity you choose. 
Why Is My Peace Tea Code or Sip and Scan Not Working?
Every time you scan a Peace Tea, either a sip and scan icon or product code, you will be given a reward or an offer. 
But for some reason, you might have an error message after scanning.
An error message might appear because the offer has changed or the product you scanned has no longer an offer. 
Some codes may not have been typed exactly as they appear on the can or bottle. 
Therefore, you will receive an error message depicting the code as invalid.
To avoid this, you must cross-check what you typed in to ensure it is correct before scanning. 
Ensure to scan properly. Avoid any excess lightning or darkness. Focus the camera on the scan, holding it as firmly as possible. 
If your hand is shaking, you might have to give the phone to another person to help you scan.
What Can You Do With a Peace Can?
Peace tea cans can be recycled as quickly as possible. But do you know you can upcycle them into storage cans, crafts, or other utensils?
Below are a few ways to upcycle;
#1. Peace Tea Can Lantern
A colorful lantern is a great addition to a beautiful home, and a Peace Tea can is just as colorful for this project. 
Cut the can round with a cutter or a razor, and then use battery-operated light instead of candlelight.
#2. Peace Tea Can Pendant
Because of the unique coloration of the Peace Tea can, you can make an amazing pendant from it. You can do this by cutting open the can. 
Cutting small pieces out of it to shape the Peace Tea can the way you want it.  Put a hole where you can tie a rope so you can tie it around your neck.
#3. Peace Tea Earring 
Draw on a piece of paper the shape you need. Cut off the top and the lower part of the can with scissors.
Cut the center of your soft drink can make a square shape. Put the pattern on the peace tea can, trace it with a pen, and cut. 
Make a little opening at the highest point of the earring with your scissors. It ought to be sufficiently enormous for a leap ring. 
Poke a hole underneath it with your opening punch. Attach the leap rings and the French snare ring. Then your earring is ready to wear!
Conclusion
Such amazing offers and rewards coca cola has made, giving back to their customers in such a unique method. 
There are two ways to scan the peace tea can to redeem these offers.
But please ensure your coca cola account is logged in before attempting to redeem and reward. Try to get help if scanning is not working.